Saving Those Who Saved Others
– Vets of the Canadian Armed Forces and RCMP – 
– Fire, Police, Peace/Corrections Officers – 
– Paramedics – First Responders –
 – 911 Operators – Journalists – 
---
Our Mission
Rally Point Retreat provides a quiet, safe, and relaxing, rural setting on Nova Scotia's South Shore as a respite for essential services members in treatment for CIS/CSI/OSI/OSIS/PTSD to regroup themselves and reconnect with their families, to prevent further collateral damage from traumatic events.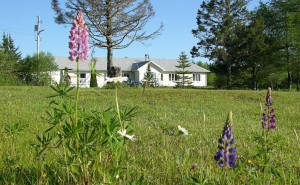 Our Vision
Rally Point Retreat facilitates the physical manifestation of the mandate of organizations striving to support those with OIS/OSI/CSI/PTSD:
provide a safe place, for people that have undergone an event that has left them with an OIS/OSI/CSI/PTSD and are transitioning from one-on-one therapy to groups of like-situational people, to continue the recovery/readapting to "normal" life, which will in turn provide renewed family connections;
provide a way for homeless Vets to get off the streets, and a vast reduction of suicides by providing solutions or situations to retrain themselves and give purpose back into their lives through team work-Furniture Making, Permaculture/Agriculture/Aquaculture or relaxation.
negate the self-destructive tendencies from those suffering by providing tools/activities to promote creative interaction.