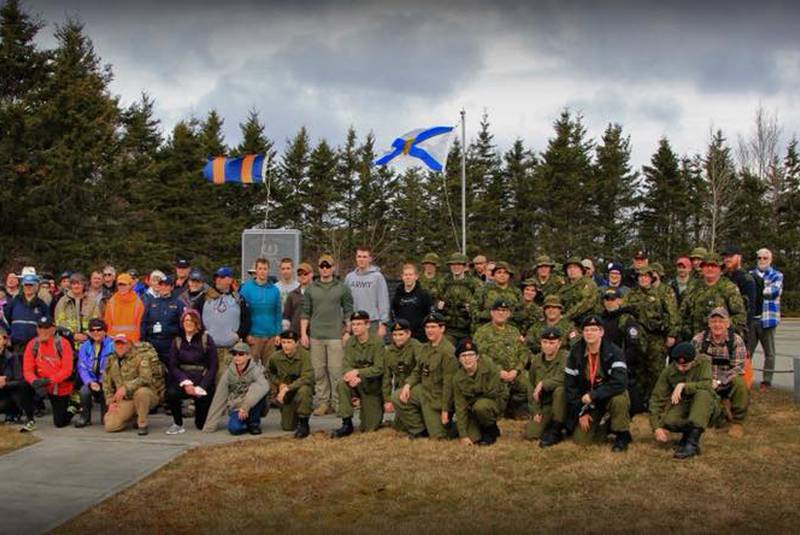 A challenging event on April 14 that organizers hoped would have 30 participants, had triple that number.
The Rucksack March was held to help raise awareness about support groups available for veterans suffering with PTSD, operational stress injury, anxiety, depression or substance abuse.
A Yarmouth firetruck led the long line of rucksack packing supporters along Main Street, from the Yarmouth cenotaph to the memorial at Maple Grove School and back to the Yarmouth legion (14 km. total).
Read the full article here.