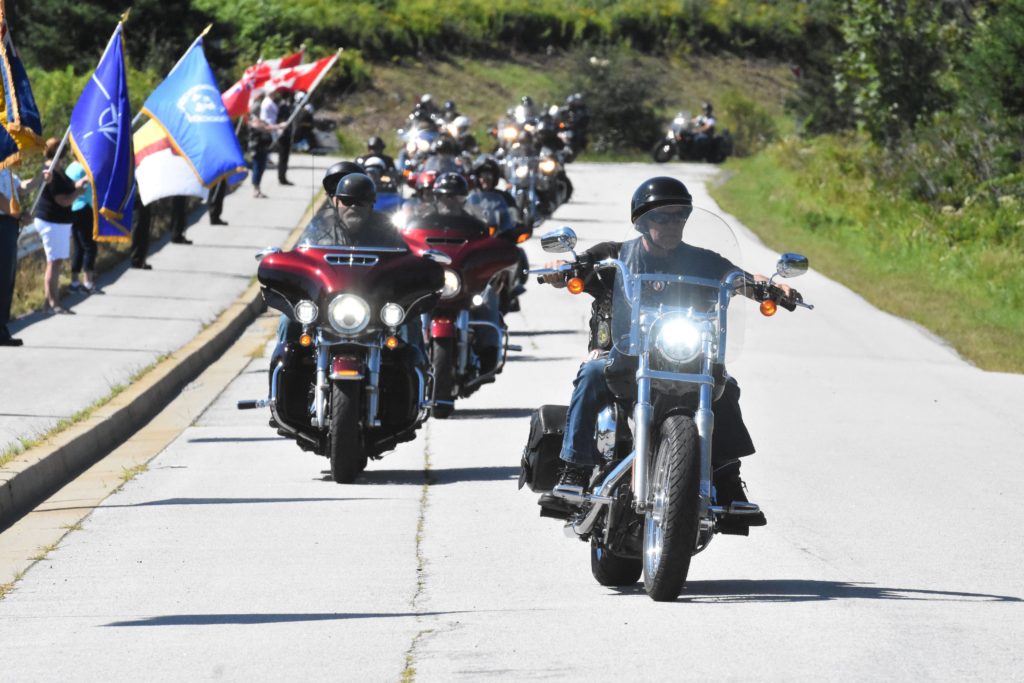 First you hear the rumble.
Then come the feelings – the pride, the respect and the gratitude as the motorcycles come into view.
It's a long line of riders. They've come to pay respect to those who have made the ultimate sacrifice in war and conflict, and to support those who came back home but whose battles have gone on.